Meet Our Experienced And Compassionate Keller, TX Dental Team!
Our Keller, TX dental team loves providing great care for every patient at Pickett Family Dental. Feel free to get to know us a bit here. We're all excited to meet you in person and treat your smile!
Staff List
Joanie
Dental Hygienist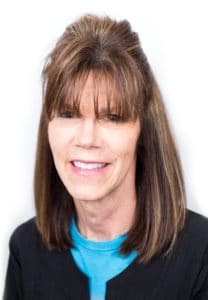 Joanie has been practicing dental hygiene at Dr. Pickett's office since graduating with highest honors from Tarrant County College in 2001. She believes in educating her patients so they learn how they can maintain healthy teeth, gums, and bone support, and how their overall health is related to oral health. She has a gentle, friendly approach and enjoys laughing and having fun with her patients. She enjoys getting to know her patients on a more personal level and feels like they are an extension of her family. Joanie is honest in saying that she thoroughly enjoys the people she works with, and "the icing on the cake" is that she loves her profession.
Jana is a registered dental hygienist, practicing since she was awarded a Bachelor of Science degree from Baylor College of Dentistry in 1977.
Jana has been fortunate to treat patients, friends, and coworkers in this practice for more than 20 of the 25 years our practice has been in Keller. She treats each person as a unique individual with needs that are special to them. Patients describe Jana as persistent but fair. She loves her career, and she always looks forward to meeting new patients and treating existing patients.
Keller has been Jana's home for almost 30 years. Sharing her life with her husband (of 38 years), two sons, two daughters-in-law, and a grandbaby girl have made for many blessings. Her family is her hobby, but they also enjoy a small Colorado cabin.
Ashli is a registered dental hygienist who graduated from Texas Woman's University with a Bachelor of Science degree. She enjoys informing her patients about their oral care. Ashli has found a work home at our office and hopes to get to know you and be your forever hygienist. Ashli is a newlywed with three puppy children and hopes to start a family. In her free time, Ashli plays roller derby for the North Texas Derby Revolution.
Brandi
Registered Dental Assistant
Brandi is a registered dental assistant with a high passion for dentistry. One of the things she enjoys most about dentistry is to see how changing a patient's smile transforms their lives. Brandi has a knack for creating a soothing, calming atmosphere for high-anxiety patients. In her free time, Brandi enjoys spending time with her son, Knox, and rescue dog, Lucy.
Angela
Registered Dental Assistant
Angela is a registered dental assistant with certification in nitrous oxide and CPR. She graduated from North Tarrant County College with the highest GPA in her class. Angela makes sure to keep up with the latest dental industry technology, and her friendly approach sets our patients' minds at ease. She enjoys getting to know each of her patients on a more personal level. Angela has lived in Keller for almost 20 years, and she enjoys spending time with her family and baking.
Nance
Office Administrator
Nance has been working in the dental field for two decades. She gained skills from working at our front office and assisting Dr. Oser. She joined Pickett Family Dental in 2007 when the office was still Your All American Smile Center after moving from her hometown of Corpus Christi, Texas. Nance is a registered dental assistant and has achieved the following certificates: CPR, nitrous oxide, pit and fissure placement, Dental Assisting Implant certification, CEREC advance training, Lumineers, Invisalign, and enteral conscious sedation. She likes getting to know her patients and what hobbies they enjoying doing. Nance's main goal is to make sure all her patients are comfortable and are educated regarding their dental health. She is always willing to share her knowledge with others. Nance loves to attend continuing education programs to expand her dental knowledge. In her spare time, she enjoys her time with her husband and two boys. She also loves her two dogs.
Eva has been a dental assistant in the DFW area for many years. She loves to learn new things in all aspects of the dental field. She enjoys helping patients get the smile they want, and she believes the best part of her job is "when a patient comes in anxious and leaves calm and reassured." She feels lucky to be part of Dr. Pickett's team, which she calls "the best of the best." In her free time, Eva enjoys weekend trips with family and friends and spending time with her twin nephews.